09/06/2018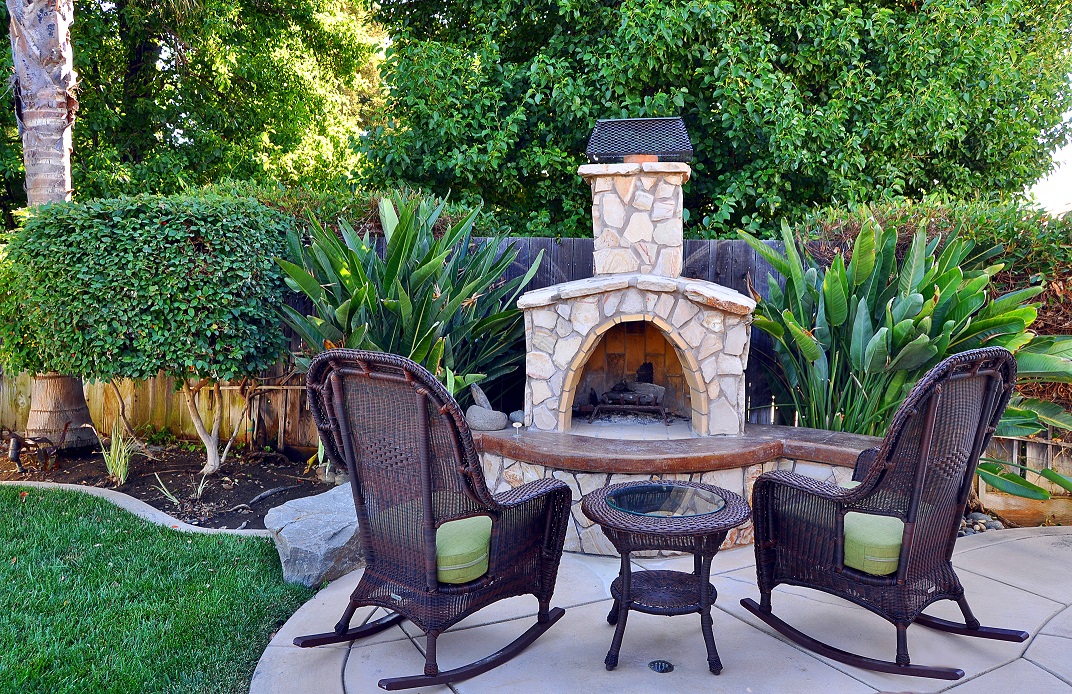 Imagine reclining in your backyard beneath a beautiful El Paso night sky. You are comfy on a sofa, your toes nice and warm by the fire. Such a cozy little scene is completely possible. Dorian Construction Group is dedicated to creating only the best products. You can trust us to make only the best quality outdoor fireplace or patio for your backyard.
Here are three ways to help make your backyard a cozy and comfortable place to relax.
Outdoor Fireplace
The best way to add warmth to your backyard is by getting an outdoor fireplace. Nothing says cozy like a warm inviting fire. As nights in the Sun city can be chilly no matter the season, having a fire will help encourage outdoor activities. There are so many things you can do once you have a fireplace in your backyard. Mock camping, roasting marshmallows, parties, and get-togethers are all possible when warmth is provided. Just picture relaxing around a fires soft glow with a cup of cocoa in your hand. Indeed, there is no quicker way to make your backyard inviting then adding a fireplace.
Patio Furniture
After you add an outdoor fireplace, you will then want to get the right kind of patio furniture. Wood and wicker are pretty good choices. Both of these materials are relatively sturdy and can be cleaned easily. To add a sense of comfort consider going with deep browns, oranges, and for the daring; red. Some pieces will pair together colors, such as beige and brown. This can make a nice classic feel to your backyard. Regardless of your choice, make sure that the furniture is comfortable. This will help entice you to use them more often.
Accessories
Last but not least is the accessories you use to decorate your backyard. While pillows and throw blankets are a good start, they can be a bit hard to maintain in the outdoors. One good idea is to decorate your outdoor fireplace. Consider hangings and fixtures that can be placed over the fireplace wall. Colored metal will look especially lovely against a fires glow. Some of the best color options include orange, yellow and red. These colors will catch firelight and make the atmosphere feel warm and inviting.
Contact Us Today
If you are looking for a way to create a cozy outdoor space, then let Dorian Construction Group help you. Spending time in your backyard during warm El Paso nights is simply ideal. We can help make your dream outdoor space become a reality with different outdoor fireplace designs and various fire pits too. Call us today for a quote!