10/22/2019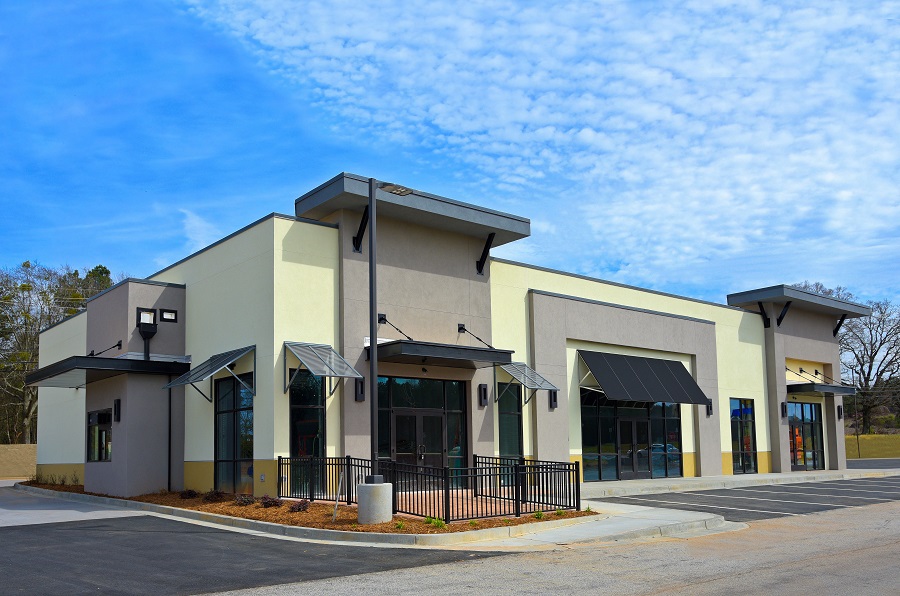 When visitors and customers come to your designation of business, one of the first things they examine is the propertys exterior characteristics. When you elicit a wrong or misleading appearance, you run the risk of providing your clients with a negative vibe and essentially ruin your companys reputation and sales. The overall look of your commercial property aligns with your brand and further provides outsiders with a visual of what it means to handle business with you. In an instant, the exterior of your business and its curb appeal can either bring in new customers or have them turn the other way.
Investing in your commercial propertys curb appeal does not only call for establishing a budget and a comfortable amount of spending. Taking upon this change and state of renovation can reciprocate a plethora of benefits such as the potential to increase customers visits, further establish your brand as high-quality, increase your property value, and help you stand out among the crowd of competition. Were here to tell you that this is an investment worth considering! Weve outlined a couple of ways you can help spruce up the exterior of your real estate to enhance your customers experience!
Pressure Wash Your Property Regularly
Though it may not be as visible to you, dirt collecting in the front of your business may definitely be visible at first sight for potential customers. Buildings do collect a lot of dirt and debris, and sometimes that is just out of our control! As dirt and debris accumulate, your property will tend to look dingy and worn down, even if that is not the case. You can remedy this by hiring professionals to update and install renovations to your windows so that they become less susceptible to collecting and attracting dirt. You can expect your building to become much more attractive once it has been cleaned.
Use Landscaping to Show Your Business is Unique
Landscaping is an art and art is used to express peoples emotions and thoughts in different ways. Therefore, the landscaping that surrounds your business should be a reflection of your business in regards to many aspects. It would be helpful to hire professionals who can install landscaping to compliment the style of your real estate. Whether you are going for a desert-inspired or traditional suburban look, landscapers can provide you with a clean and crisp job. Dont be afraid to provide your landscape with a natural pop of color to make it more inviting!
Repave Your Pathways to Accommodate Your Customers
If the sidewalks surrounding your commercial property are discolored or damaged, it would also be best to repave your pathways. Damaged pathways are not only unappealing, but they can also pose a danger hazard. Should someone get hurt on their way or passing by your business, you could be looking at a personal injury lawsuit, believe it or not. Make your business stand out and feel a bit easier to access with the simple job of repairing your walkway with some landscaping stones or material.
Illuminate Your Building with Light Sources
Lighting is a key component when it comes to decorating, interior design, photography and all the many artsthis definitely applies to the overall look of your business building. Adding lighting can help amplify the parts of your building that you find most attractive which could also guide your clients to make use of your services as opposed to other businesses. It would be best to invest in vibrant lights that provide a bit of style and safety, all at the same time. Motion lights, landscaping lights, and even pole lights are optimal options if your business is looking to establish a great impression.
Make Way for Outdoor Accommodations
If renovating your entire commercial property is required to implement these tactics, dont be afraid to do so! Having outdoor accommodations will not only up your properties curb appeal but it will also show customers that you care about their comfort and appreciate their patience. Giving your clients somewhere they can sit down and enjoy the passing of time could never hurt. This also helps prevent them from having to remain indoors in crowded waiting rooms or reception rooms as they wait for their appointment or meeting time.
Curb appeal is not limited to residential properties. It is definitely something business owners need to take into careful consideration if they want their business to be successful. If we all judge based on appearance, it is safe to say that looks do play a part in the people and organizations we choose to associate yourself with. Dont allow for customers to overlook your business. By providing us with your ideas and the image you are going for, the Dorian Construction Group can help! Contact us today to learn more about our landscaping and construction services.