12/21/2020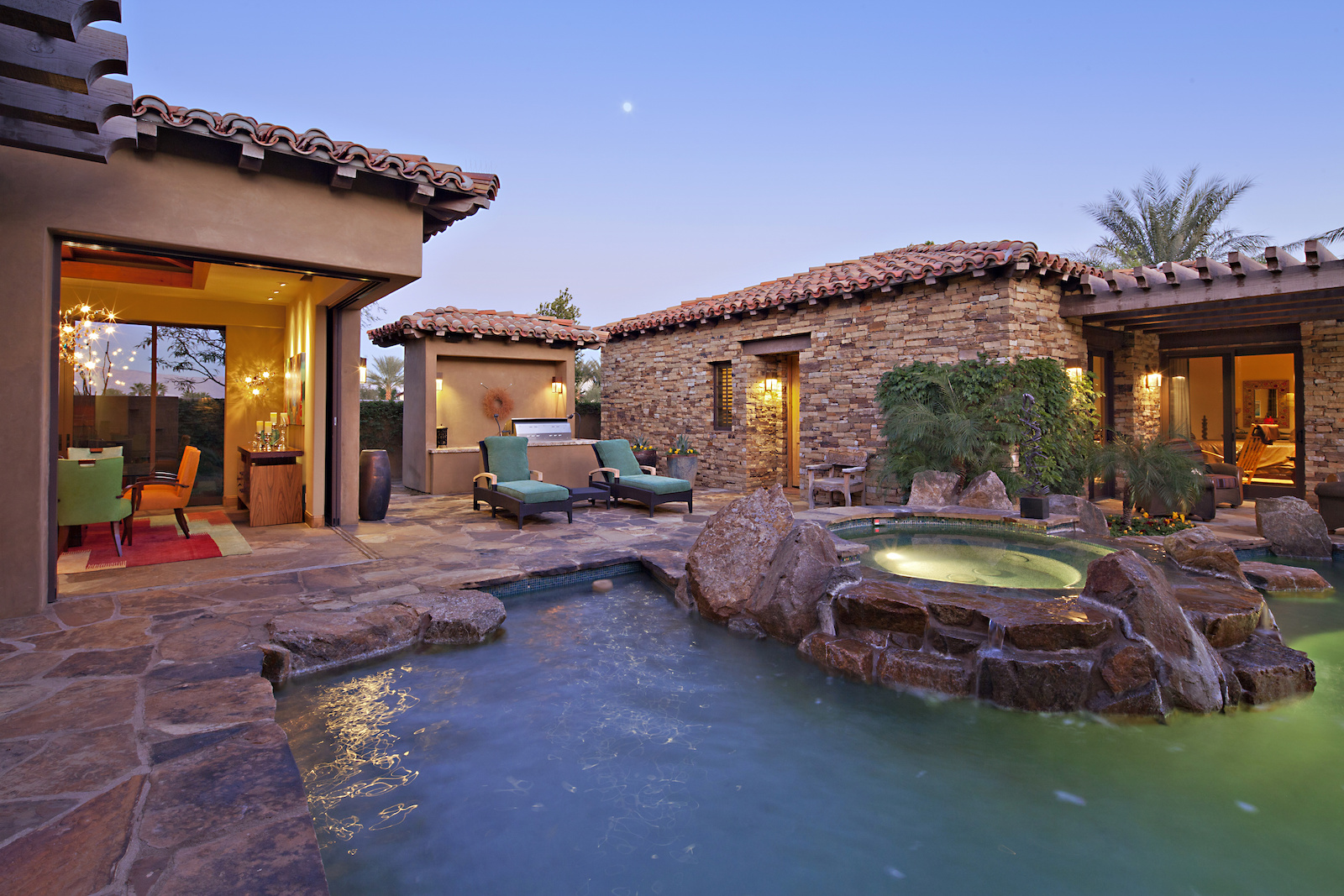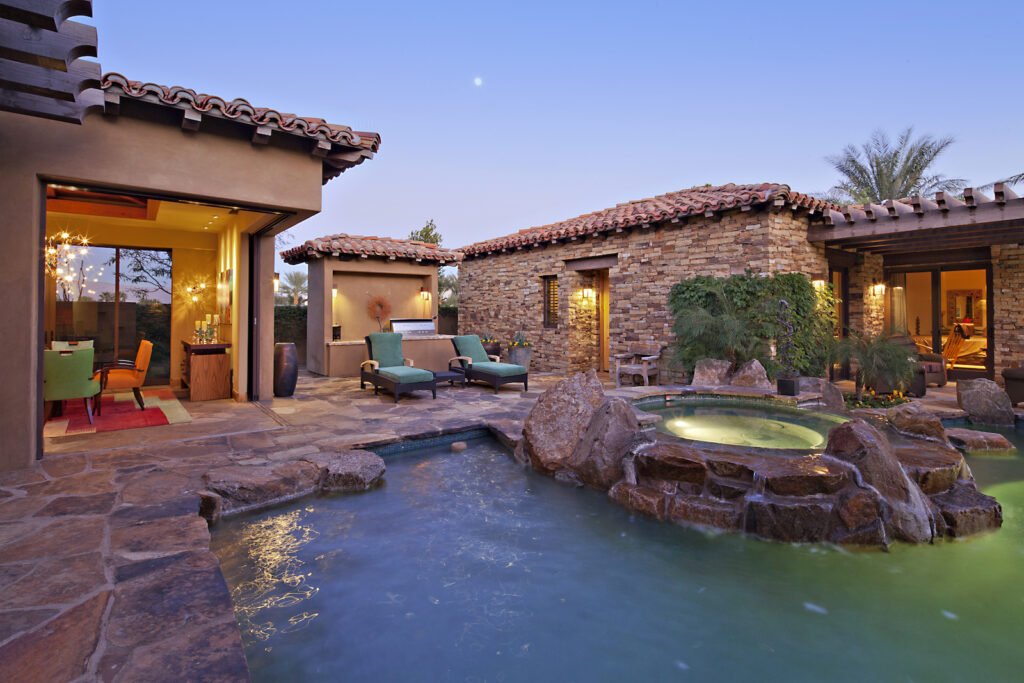 Backyard landscaping is a world unto itself. There are endless options and possibilities when it comes to building your backyard oasis. Dorian Construction Group has been building backyard paradises for a long time. And every year, new ideas, new trends, and new possibilities pop up.
In addition to building and installing the landscaping features, we help people reimagine their personal space and learn about what is possible in terms of backyard landscaping. Of course, a backyard paradise doesnt always have to include a full-size pool. People that have smaller spaces behind their home can just as well turn it into an eye-catching place of beauty than someone that owns a much bigger space. Its all about imagination and finding the right people for the job.
Hot Tub Ideas and How it Converts a Backyard
The love of soaking is not a new discovery. Humans have found this activity quite pleasant and desirable for hundreds of years. Natural hot springs found across the world have always attracted people with their steamy and relaxing waters. Early peoples in central Asia used natural hot springs in the Tibetan Plateau. People in Japan, for example, have always enjoyed plenty of opportunities to soak, given the volcanic nature of their land.
In ancient Egypt, the wealthy constructed bathing chambers where they would get clean by having servants or family pour water over them. Artificially constructed hot springs would attempt to mimic what mother nature did, and once concrete was invented, the ancient Romans began to build the famous bathhousessome of which still stand today as ancient ruins. These early hot tubs even had heating systems.
The ancient Japanese might have had a lot to do with the modern hot tub, as they developed several styles of hot baths inspired by their abundance of springs. They had Onsens, Sentos, and Ofurus. Onsens were public or private bathing houses located on or around natural hot springs that provided the geothermal heat. Sentos were more like artificially-constructed communal bathhouses, which were built to resemble the natural hot springs. Ofuros were more private and personal wooden hot tubs andmany believethe precursor to the modern hot tub. After World War II, many American soldiers brought back a lot of Japanese-influences, like the amazing hot baths they saw throughout Japan and Japanese homes.
Early hot tubs in America after this period were built mostly in California. About ten years later, the portable hydrotherapy pump was invented and made the tub even more accessible and popular. Wooden hot tubs were soon replaced with fiberglass, then acrylic in the 1979s, and 80s. The health benefits of soaking in hot water for conditions like rheumatoid arthritis or relaxation have made bathtubs into more than a simple luxury.
So What Should I Consider When Installing a Custom Hot Tub?
When installing your backyard hot tub, here are a couple of things to consider:
Backyard size and tub size. Standard hot tub sizes may vary, but the most go-to size will fit about 4-5 people comfortably. Industry standards are often cited as 5 x 7, 7 X 7, and 8 X8.

Surrounding landscape. You want to consider other features that you might want around your hot tub. Is the hot tub the focal point of the backyard? Do you want it off to the side? Do you want to create a landscape around the hot tub?

Style and atmosphere you are creating. A hot tub adds a lot of style and comfort to your backyard, but it doesnt have to be the center of it. Consider what kinds of activities you and your family typically engage in in the backyard.
Installing a Spool Instead of a Pool or Hot Tub
A full-size pool takes up a lot of room and a hot tub might not be enough for some people, so why not install something that offers more room and flexibility? Thats where the spool comes in! Pool design has come a long way from the early days of hot tubs and backyard pools. Since then, nuance and creative design has led the way that people install pools in their homes. Various shapes and sizes, for example, have made pools much more accessible to many homeowners. Choose from oval, round, kidney-shaped, multi-sided, L-shaped, freeform, or Roman-shaped. Spools are a smaller version of the standard-sized pools but can also be built in various shapes.
So what makes spools a great choice?
Flexibility in a smaller space.

If youre looking for more than a hot tub but your backyard doesnt quite allow for a full-size pool, a spool might be the right choice for you.

Powerful jets and temperature control.

With a spool, you have several options on how it is to be used. We can install powerful jets that allow for swimming against the current. Get a good workout in your own backyard!

Add style and luxury

. A spool added to a backyard landscape will add some undeniable style and luxury to your backyard. Dorian Construction focuses on breath-taking landscapes and creative design regardless of your pool size.
Looking to Transform Your Backyard Space?
We dont just install and build. We create. We imagine. Dorian Construction aims to find the perfect design for your backyard. Dont just install, transform. Call us today and find out more.