06/17/2021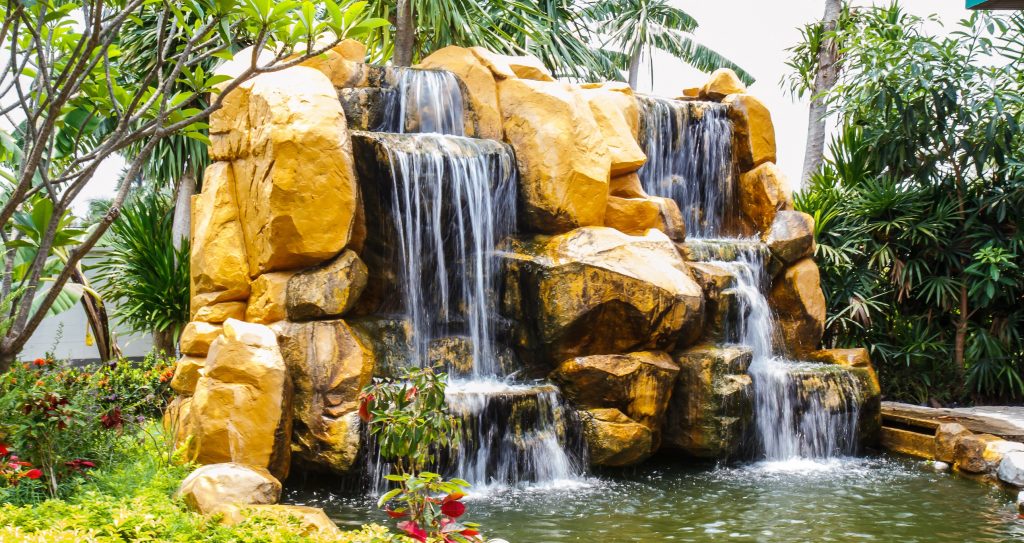 A backyard oasis is about fusing architecture, design, and innovation to the principles of outdoor living. It is the search and perfect balance of beauty, creativity, and functionality. Choose your pool features carefully, as these are the aspects of the backyard creation that will take it to the next level and speak profoundly to your preference, style, and lifestyle. The options are endless. Here at Dorian Construction, we help you decide between some of the most popular features of the day and those hidden gems that speak to your unique style.
How Custom Pool Features, like Architecture, Shape the Way We Live
As a war-torn London emerged from the rumblings of World War II, the famed savior of the West Winston Churchill famously uttered that We shape our buildings and afterward our buildings shape us. This great statesman was not only keen on spotting unrelenting dictators but was well versed in the world of classic architecture and its value to Western nations. In a speech he gave regarding the rebuilding of the House of Commons, Churchill posited that it was certain features in the previous architecture of the Commons building that were essential parts of British democracy. The architecture encouraged open debate and encouraged members to commit to their position.
We share that tidbit of history to say this: the features of a space will have an impact on the way you live, work, and interact in those spaces. When talking about backyard oasis specifically, custom pool features create a glorious space that lends itself to the experience you pine for.
The Psychology of Space
The rise of functionality has led to the study of how spaces affect the way we work, live, and play. Everything from lighting, colors, materials, layouts, and configurations are part of what constitutes a space. Architects are well aware of this. The study of how a space affects our psychology has grown as part of the architecture world.
Custom Pool Features that Will Change Everything
So youve built or are building a pool. Then what? Is it just a hole in the ground in which you splash around and throw a beach ball around? Or, is it a place where you can feel youve traveled hundreds of miles to a paradise free of the shackles of modern-day stresses and work preoccupations?
We choose the latter. How about you?
Check out some of todays unique custom pool features:
Stone waterfall feature: Whether its the majestic view of falling water, like crystals that feed all lifeforms, or the melodious sounds that make a waterfall a feature of beauty, peace, and contemplation. With the right measurements, material, and colors, your stone waterfall can feed right into your pool and add a layer of mother nature.
The swim-up bar: A newer and more acquired taste, this option is for those that love convenience and novelty with a high taste for functionality. There is nothing like not having to get out of the pool to grab that mimosa. A swim-up bar is designed to fuse perfectly with the pool architecture and make it an easy place to serve your favorite hydrating or adult beverages.
Pool Fire features: Water is a powerful element that speaks to our natureas it is the source of our survival. Theres nothing like implementing another element that has deep roots in human history: fire. From fire bowls to fire pits, any feature that involves fire ignites those primal urges and makes us feel deeply grounded to mother nature. Add a romantic flair to your backyard. It doesnt have to be overly complicated, either.
A symmetrical addition of fire bowls to pillars or corners of your pool setup can do wonders for ambiance. Fire pits are, of course, a customer favorite and often implemented in conjunction with other pool features to create a cohesive design.
Fountain: Adding fountain features is another decorative favorite that adds a personal touch. The fountain can showcase something that speaks deeply to you. Whether it is a stone-fixture fountain, a classically-inspired fish or mermaid, or some other monument, the fountain never goes out of vogue.
A cave or grotto. For pools that use large rock fixtures or set-ups, a small cove can be set up as a unique hideout or intimate space. It can be built in combination with a slide or other larger feature, but provides just a little bit of mystery and a space of retreat within your paradise world!
Have Your Own Vision of a Backyard Paradise? We Can Build It.
Perhaps you have your own ideas of custom pool features to add to your pool area. Our mission is always to find the right fit for you. Well help you brainstorm, design, and get it done. The choices for pool features are endless and can be built to match and accommodate any size space or existing design. If youre starting from scratch, even better!
Ready to change the way you experience your backyard? Get custom pool features that will enhance your relaxation time, wow guests, and last a lifetime. Connect with us today and find out more.