02/19/2021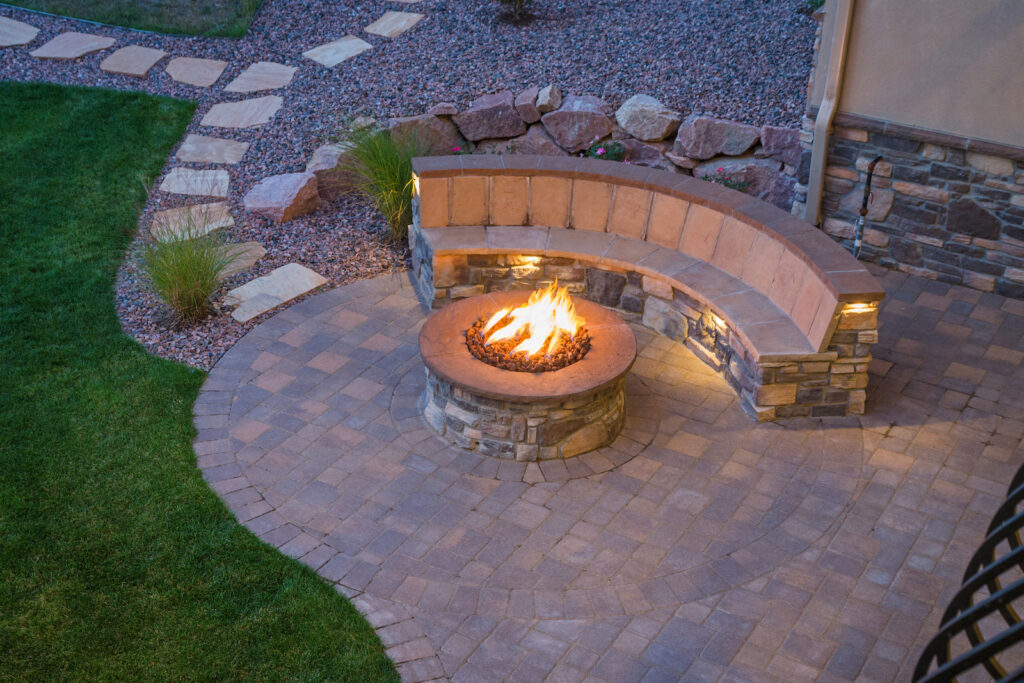 In a city blessed with over 290 days of sun every year, it would be a waste not to incorporate outdoor living into our home design. The open skies in El Paso with a backdrop of the beautiful Franklin Mountains and the desert landscape are the perfect place to incorporate outdoor living into your everyday living.
Here, at Dorian Construction, we specialize in creating backyard sanctuaries that allow people to add an exciting dimension to their homes. One of 2021s biggest trends in home design and architecture is the incorporation of outdoor living elements like fire pits, pools, and kitchens.
For many Americans, being quarantined and locked down in their homes was a great time for reflection and some soul-searching about what was important and most cherished in life. Aside from family and loved ones, many homeowners came to the conclusion that their homes were lacking in the comfort department. The trend of outdoor living, however, was already quite the trend before any quarantines started.
What Do We Mean By Outdoor Living?
Its all in the name of course! The concept of outdoor living takes popular aspects of our daily lives and seeks to provide a home design that elevates comfort, style, and relaxing elements as a way to create a small piece of paradise on your own property. Outdoor living is an art. Any home designer will argue that mastering outdoor living means incorporating style and design into a place that is first your familys lifestyle. Its also about maximizing space, encouraging intimate moments, bringing families together, using the natural landscape to your advantage.
Outdoor Kitchens
Cooking outside is a return to our ancestral roots. After all, our very distant relative Homo Sapien was cooking outdoors thousands of years before outdoor living became a trend in modern American home design. It is quite likely that Homo Erectus was the ancestor that discovered the idea of putting meat over a fire. Cooking delicious hunted game outdoors was how our early ancestors began their evolution to sophisticated hunters and gatherers. From throwing meat into a fire to concocting a metal grill in the Iron Age, to sophisticated gas outdoor grills we know from todays Super Bowl parties. Outdoor kitchens come in many different sizes. Whether you are looking for a full kitchen outside or a small pizza oven, we can help you come up with the right design for you. One of the great aspects of installing an outdoor kitchen is the idea that it opens up doors to ways of bringing your loved ones together.
Different styles of outdoor kitchens include:
Modern kitchen with faucet and counter space

Rustic -style grill

Full kitchen built with natural materials including stone, granite, etc

Beach-style kitchen
Outdoor Fireplaces and Firepits
Not long ago, we featured a post about the benefits of outdoor firepits. One of the benefits of this outdoor living feature is the fact that it tends to bring families together. By creating spaces that are inviting and welcoming, friends and families will congregate and share special moments around the fire. Adding fire to your backyard transforms it into a desired destination. The possibilities for a firepit are truly endless. With just a couple of major ground rules like keeping it far enough away from the home and choosing a strategic spot for it, there is really a lot you can do when installing a fire pit. These features naturally become the centerpiece of your backyard.
Keep in mind that fire pits and outdoor fireplaces are two different things. Fire pits are smaller and more self-contained, while an outdoor fireplace can be a part of a larger structure.
Fire Pit Styles and Options
Depending on what youre looking for, theres a couple of things you can look for when searching for a firepit:
Camp-style fire pit

: The classic style; what comes to mind when you hear the words fire pit.

A desert modern style:

This style is composed of stone

At the center of a seating area:

Dorian Construction can build an entire seating area and place your fire pit at the center.

Limestone fire pit:

Using limestone can give your fire pit a very earthy feel.

Rectangular or circular fire pit:

People tend to think of a fire pit as being circular but using a rectangular shape can be quite effective depending on the size and shape of your outside space.
Why Not Add a Pool To Your Outdoor Escape?
In addition to inviting barbeque parties, outdoor cookouts, and family gatherings next to a warm fire, a pool is another excellent addition to the perfect outdoor escape. Whether you are looking for a big swimming pool or a spool to bring some water to the desert landscape that surrounds us, we can build and design a pool that inspires.
Want to Take Outdoor Living to the Next Level?
Dorian Construction can build your outdoor paradise. From full outdoor kitchens, custom grills, fire pits, or large outdoor fireplaces, were here to optimize your outdoor living.