10/27/2021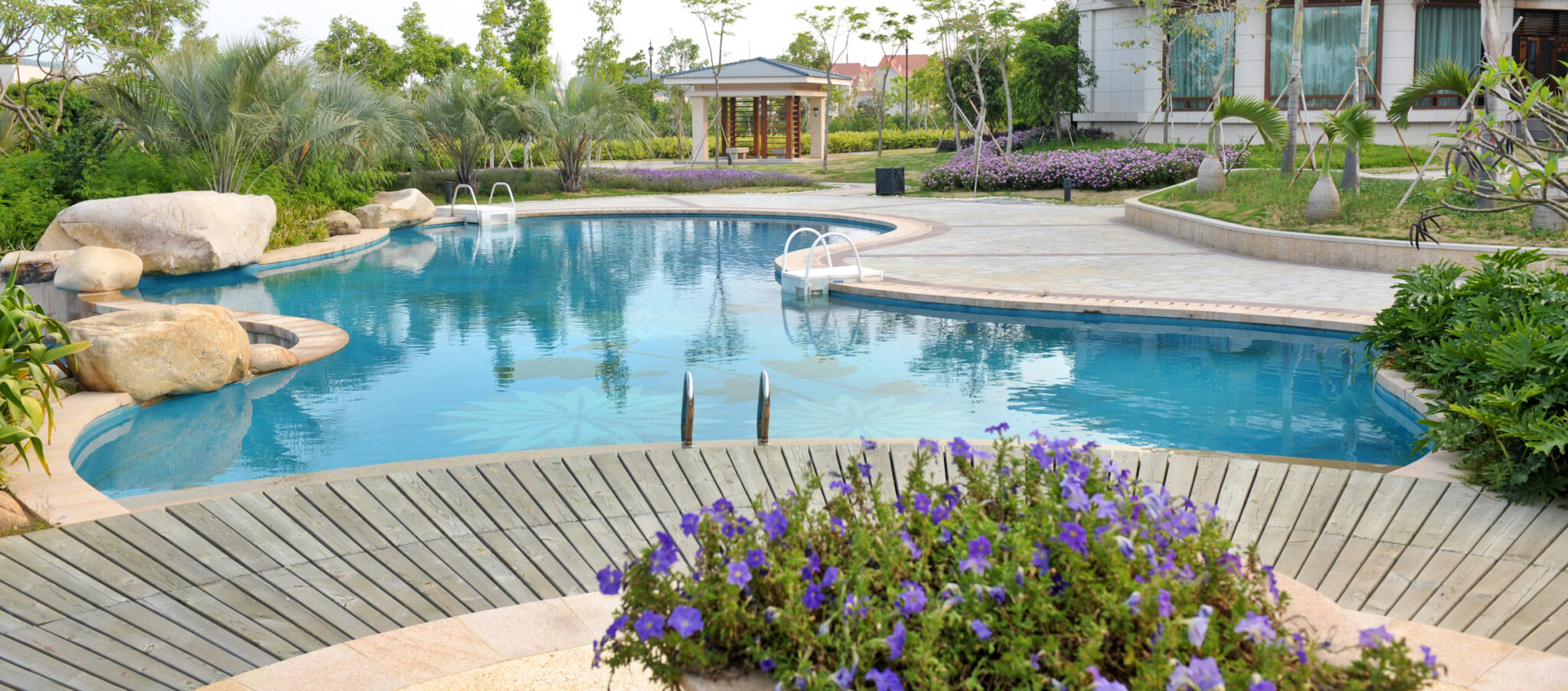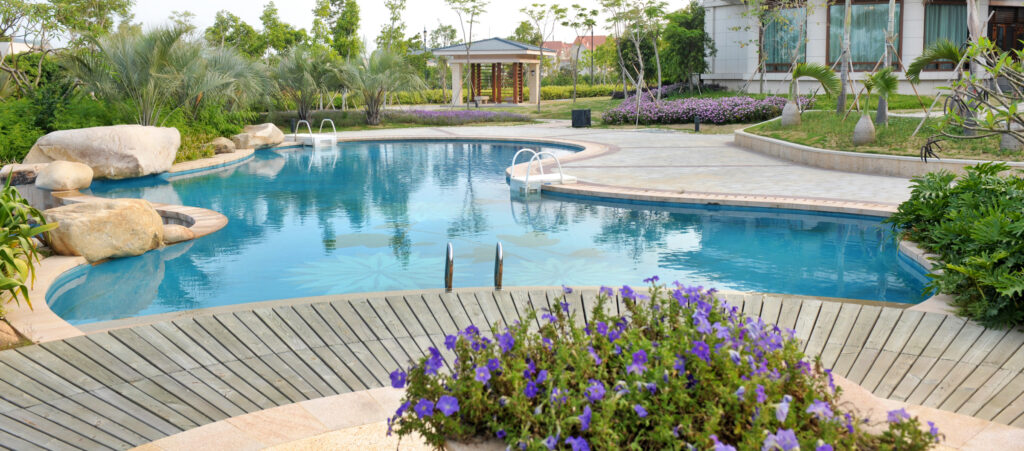 All great things begin with an idea. Pools are no different. Gorgeous waterfalls, stone landscaping, and fountains begin with the decision to dive into a pool installation. Perhaps your yard is missing something, you may have an abundance of space and youre wondering how you can take your backyard to the next level. And yet the process seems too complicated.
Heres the good news. When you hire professionals, they take care of it. Dorian Construction will handle the complicated stuff. Custom pools. Traditional pools. Backyard Oasis. We do it all.
And when it comes to designing and conceptualizing, you are part of the process of bringing your vision to life.
Heres what the process looks like.
Types of Recreational In-Ground Swimming Pools
Not all pools are created equal. The materials used for the pool will determine the kind of pool it is. The most popular include:
Concrete: These pools are typically custom built. They are built to any shape, size, or depth. The industry names for these pools are Gunite or Shotcrete pools. They are characterized by the way the concrete is installed or shot onto walls of reinforced steel. The concrete is installed, allowed to cure, and then plastered and painted. Installation of a Gunite pool will usually involve a time from a couple of weeks about 3 to 12 weeks depending on the size and depth.

Vinyl pools: Once the digging crew excavates, this flexible liner material will be placed over it. It is also secured with a reinforced frame made of steel, polymer, or aluminum. This choice is often considered less long-lasting than concrete, as the liner can rupture over time.

Fiberglass pools: These pools are installed via crane, as they are factory-made and simply installed into the excavated hole in the ground. Because of this type of process, the fiberglass pools are the most time-efficient, installed in much less time than the other two.
Here at Dorian Construction, we use high-quality prefabricated linersvinyl or fiberglass.
Other Considerations Before the Building Process
Building a pool is not as easy as digging a hole and filling it up with water. Many localities will have different zoning laws or restrictions. So some of the many considerations we factor in include:
Zoning restrictions

The best placement for your pool within your yard

Avoiding flood-prone zones
The Process of Building Your Pool So, How Does it All Begin?
The pool-building process will depend on several factors and might vary in total project time. The average will be between 6 to 12 weeks. The process will look something like this:
Housekeeping, Permits, & HOA
Part of our job is ensuring that the pool is in compliance with state and local regulations. We acquire a permit for building. If your home is part of an HOA, there must be approval on that end as well.
Vision, Layout, & Design
As we said, it all begins with an idea. So what do you envision? What are you looking for? What features come to mind? We work all of this out and prepare a unique design and construction plan/proposal. This involves you meeting with our in-house designing team and having a conversation about the kind of work youre looking for. If youre looking for detailed landscaping and features, we discuss this as well, although this can often be altered as the initial excavation and building begin.
The Excavation
The designated digging crew work their magic first. This means clearing out big areas around the pool, including shifting any landscaping or obstructions from the digging site. Digging must be done carefully to prevent damage and keep everyone safe! While El Paso soil seems to be the same throughout the general area, some areas might be harder to dig than others. This also depends on the depth of your pool.
Steel Installation
If youre getting a concrete pool, installation of the steel is next. With fiberglass pools, there is also the installation of the steel frame. People often find this part of the process quite fascinating, as the many steel bars are bent and manipulated to conform to the size and shape of the pool.
Plumbing, Electrical, and Inspections
Depending on the kind of system you are installing and what features, this may vary as well. However, youll likely have some electrical components and we make sure that the electrical parts of the pool are also installed to high standards of excellence. They must also pass the city inspection. At the same time, plumbing fixtures are installed and properly mounted.
Liner or Concrete
Depending on the type of pool you are building, this process may vary. For concrete pools, the pressurized concrete is installed at this point. If using prefabricated liners, they are also installed at this point. The surfaces are smoothed out, and its beginning to look like your pool!
Tile, Decking, or Other Landscaping Features
Once the basic pools design and finish are completed, the details begin to appear. Here you will have any tile or decking installed. If you are installing concrete, tile, or other types of decorative features, this is the moment where the dream starts to become reality. A final coating is applied to ensure resilience and longevity.
Once we test out the pool and make sure components are working properly, we are almost good to go.
See Your Backyard Oasis Emerge Before Your Eyes
Building a pool doesnt have to turn your life upside down. In just a couple of weeks, you will have a whole new world set up a few steps from your home. Whether youre looking for a custom pool or a simpler design, we got you covered.
Ready to take the plunge? Talk to professionals about the kind of pool youre looking for. Call Dorian Construction today.